The Restaurant
The Soleil d'Or restaurant is not only the property's most ancient part, but also the part with the most character. Ever since its complete renovation, the restaurant's dining room is absolutely gorgeous, adorned with elegant earthenware and furnished with personality.
Throughout the unusual furbishing and decoration of this room, Anne and Frédéric have spread a unique and warm identity into this room.
The meals served there are, just like the restaurant, remarkable, generous and rich in flavours.
Our chef puts on a great spread to offer you a wide variety of tasty, quality and affordable dishes.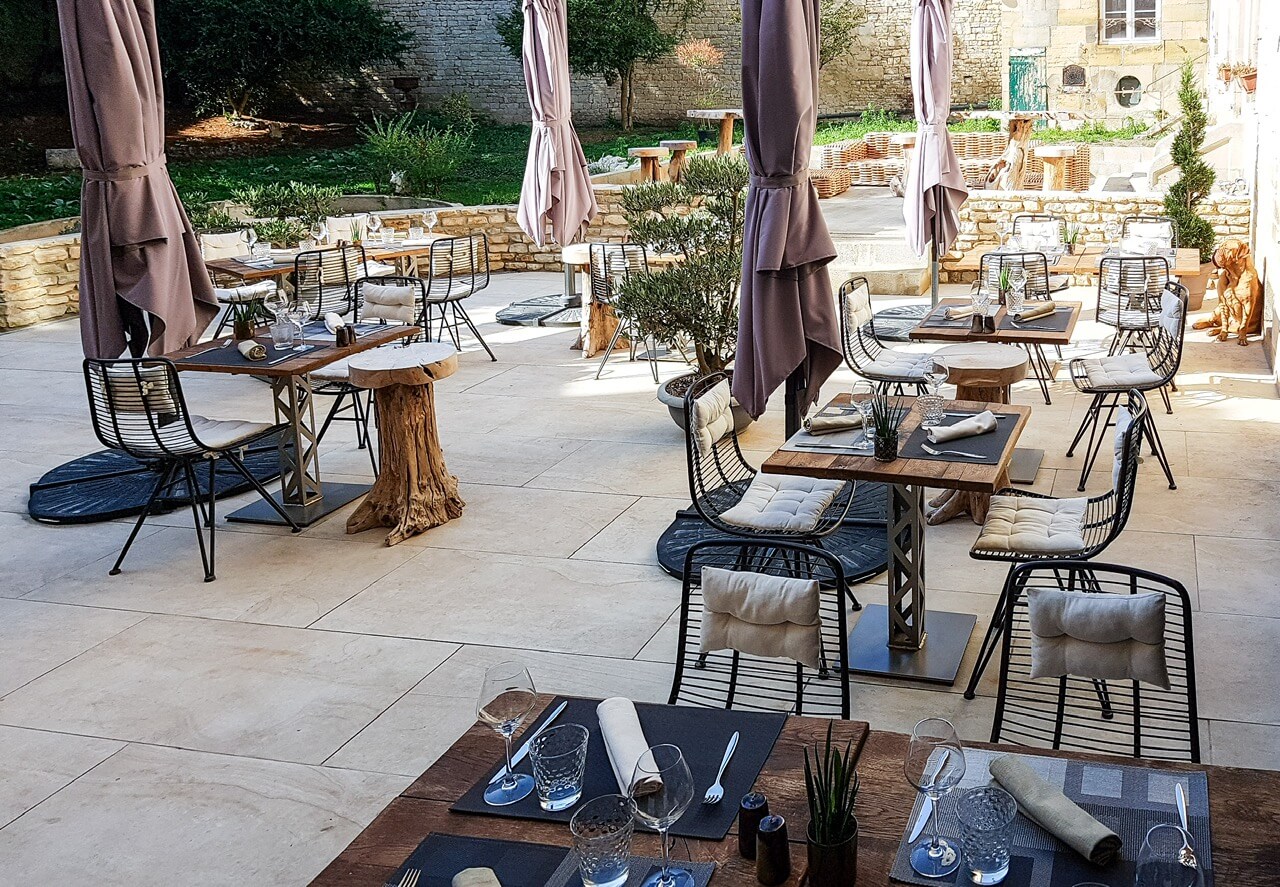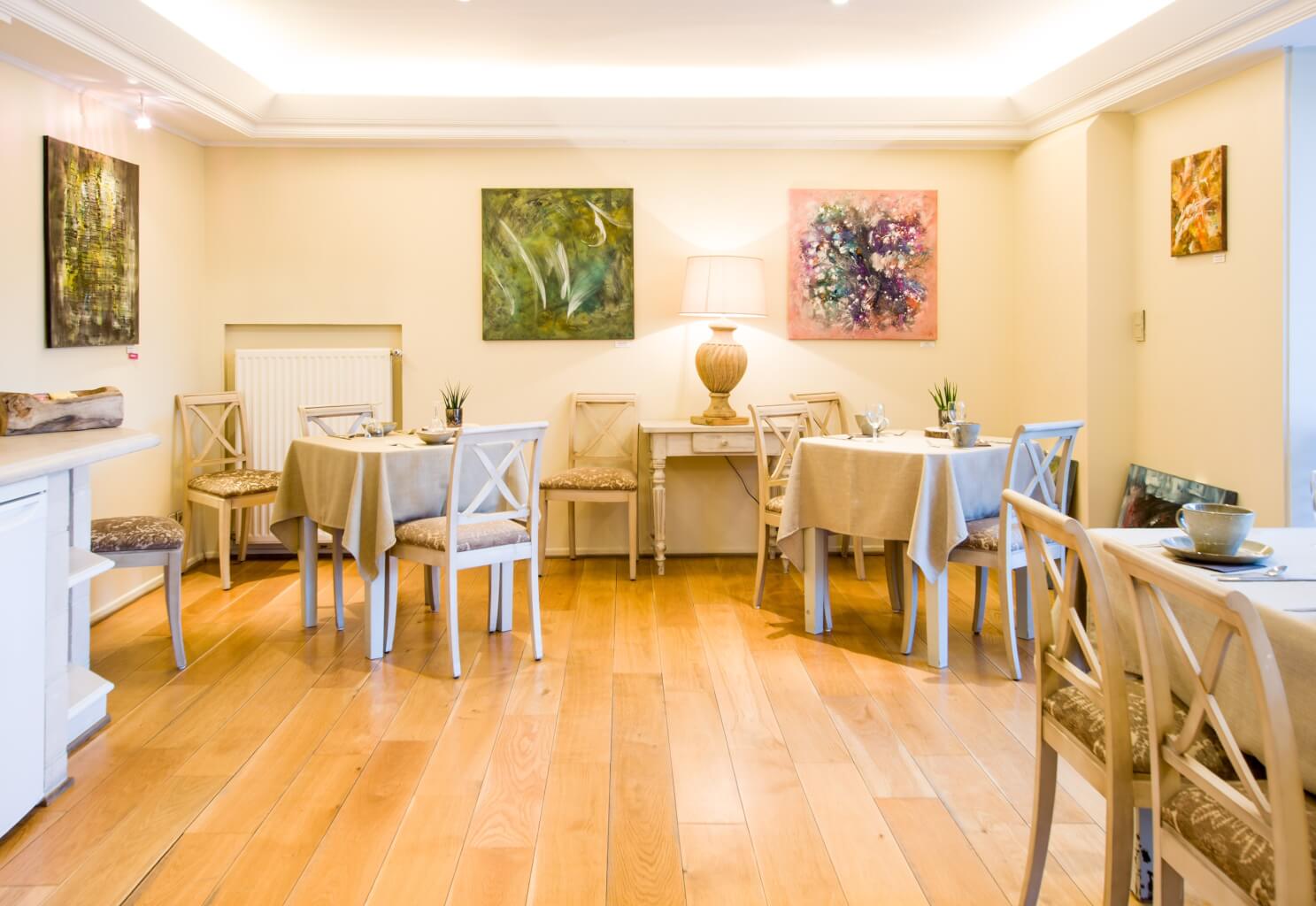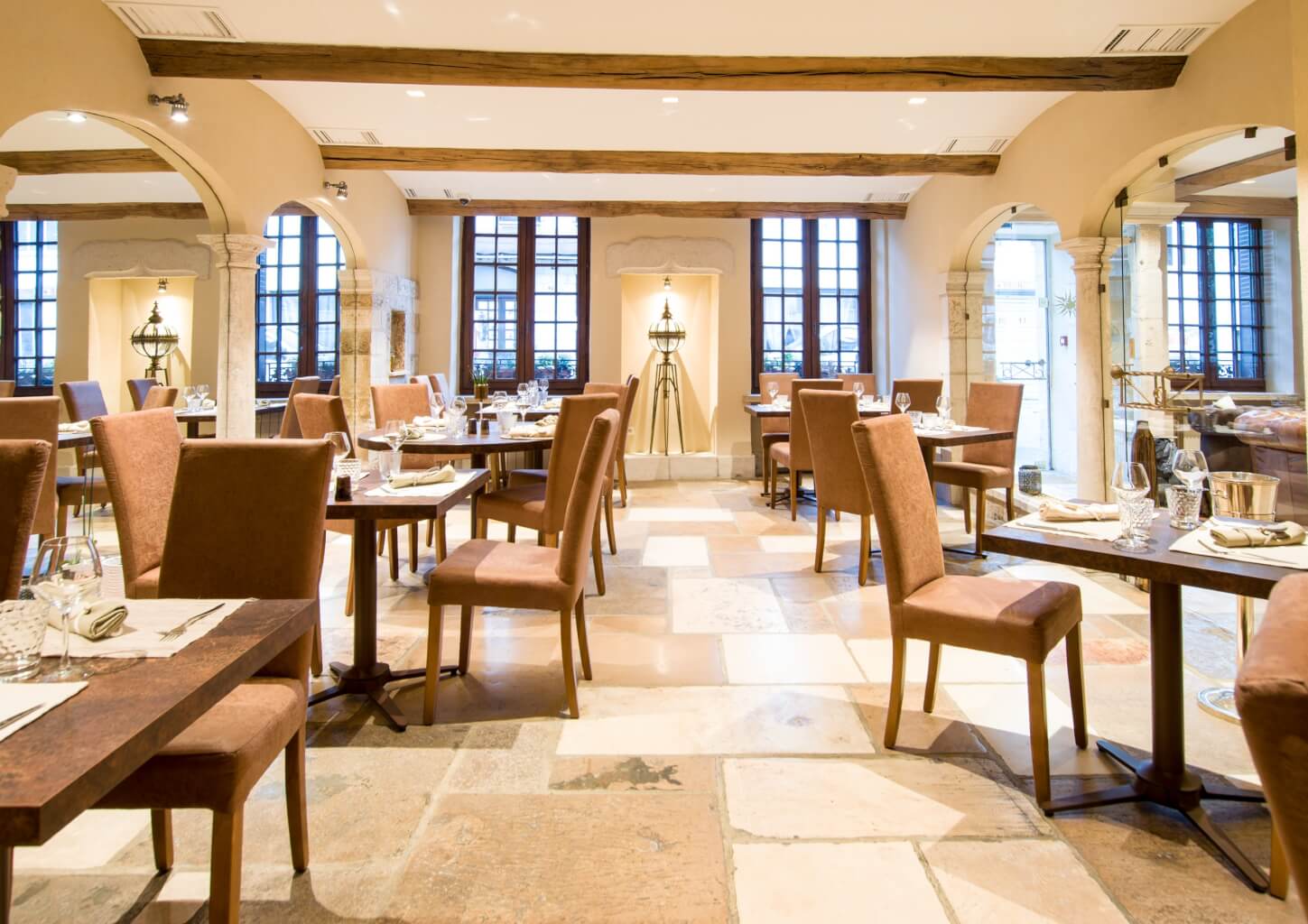 What we offer…
The speciality of the house? Bistronomic traditional French cuisine.
The Soleil d'Or restaurant offers a menu which evolves with the weeks, according to the arrivals of seasonal products and to the chef's inspirations.
The restaurant can attend about 45 guests.
On weekdays, we offer €23,50 menus (at 25.50 € on Friday evening and Saturday midday), featuring the following selections:
a choice of 4 different entries (fish & meat)
a choice of 4 main courses (fish & meat)
a choice of 4 desserts
On weekends, we offer €39.50 menus, featuring "finer" dishes, prepared from foie gras, escargot, fish, lamb shank, duck breast, etc. :
a choice of 4 different entries (fish & meat)
a choice of 4 main courses (fish & meat)
a choice of 4 desserts
+ 1 cheese plate