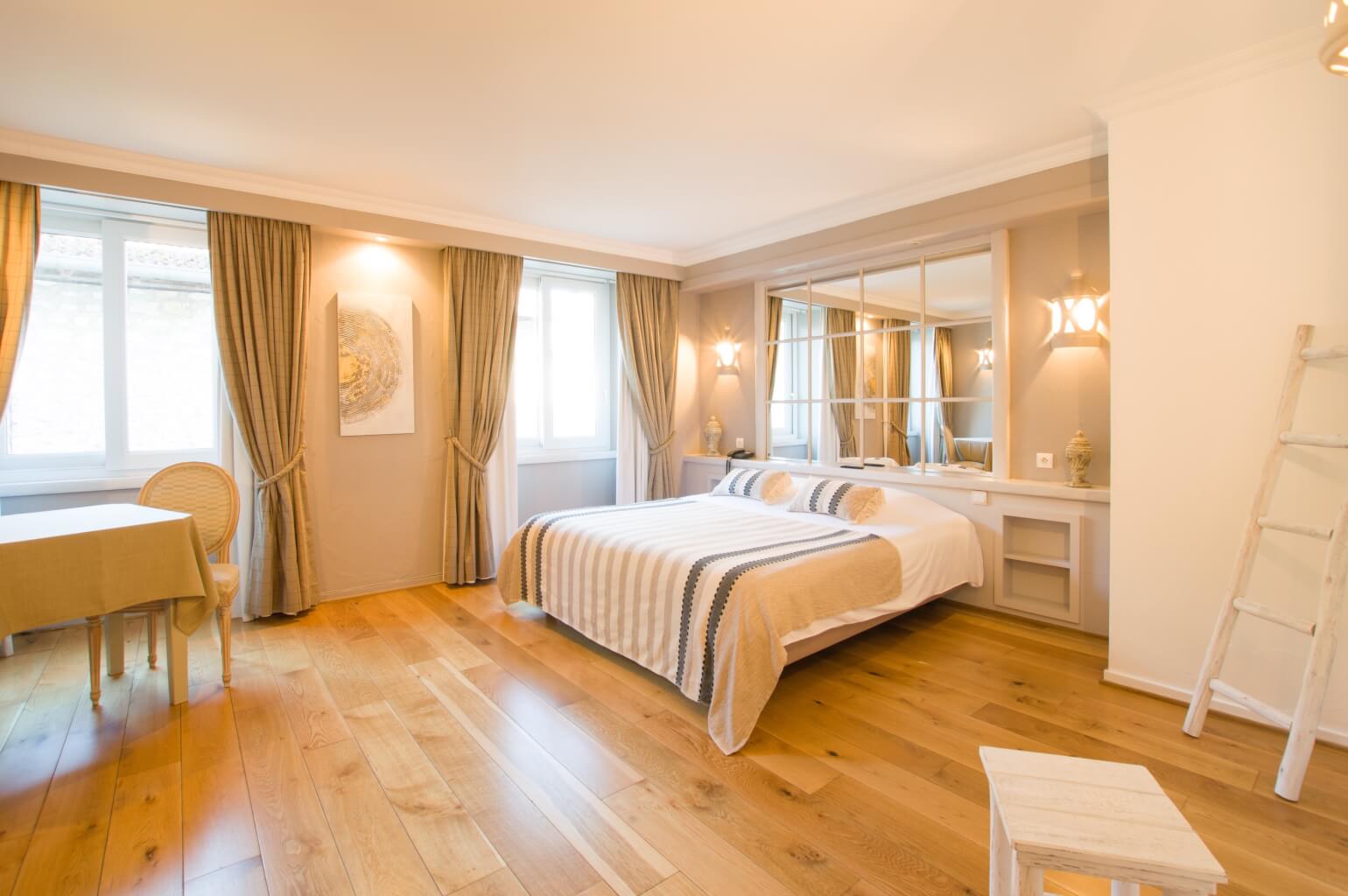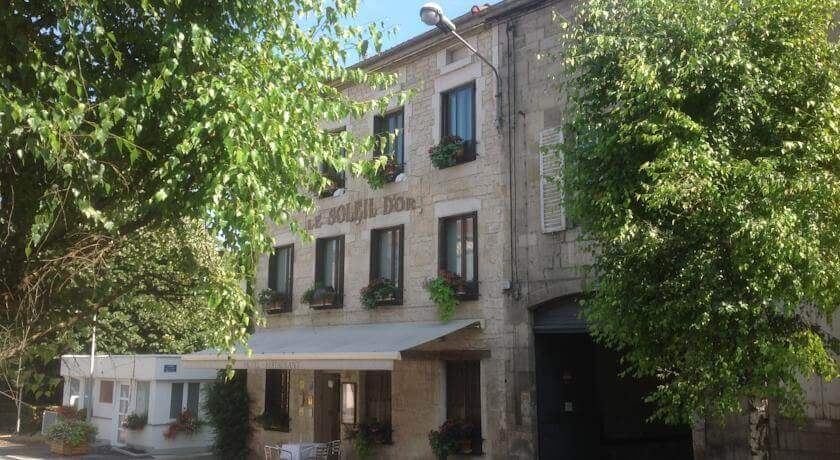 The Hotel
An authentic charming hotel which is the reflection of the historical town of Joinville
Far from the conventional and impersonal hotel concept of modern hotels, Le Soleil d'Or sets itself apart by its unusual architecture and its period style.
Stone walls, wooden beams, marble statues… Both the inside and the outside of the hotel were renovated, while keeping the architectural integrity and authenticity of the original place. You will have the possibility to discover a magnificent building dated from the XVII century. Do have a look at the outside statues, which are listed.
It's in the original and warm setting that Anne and Frédéric, the couple of owners, welcome you and do their best to make you feel at home.
Le Soleil d'Or hotel offers its 16 rooms (1 person – 2 people – Family). Each one of these rooms have been decorated with taste and attention to detail, adorned with stones and noble material cladding, while retaining its authentic character.
For your greatest comfort, the rooms are equipped with:
Wi-Fi connection
Television
Air conditioning
Bathroom with tub (some rooms also include a shower)
Underfloor heating in the bathroom
Our rooms are especially calm and we accept the presence of pets (a premium will be asked). The Soleil d'Or was furnished to receive people with reduced mobility. Our room staff ensures a daily change of sheets.
the expenses related to the tourist tax are not included in the rates indicated on our site (0.70€)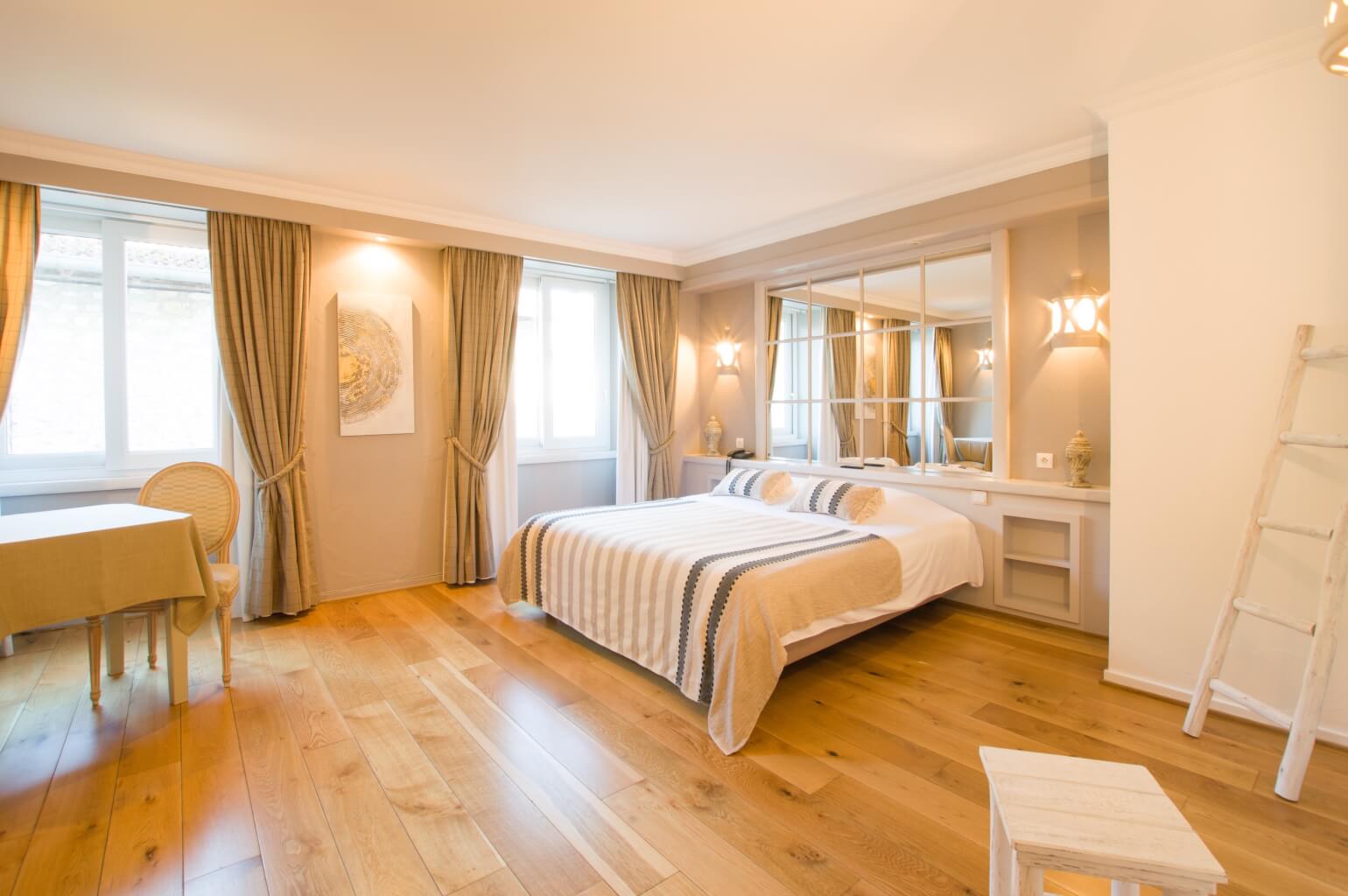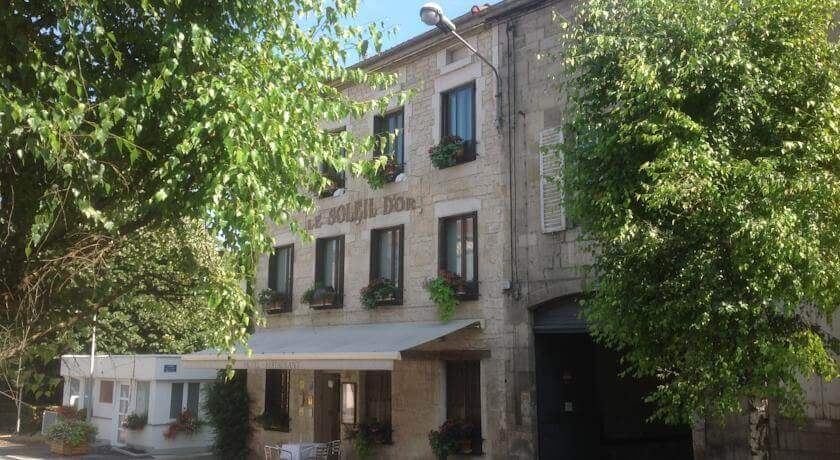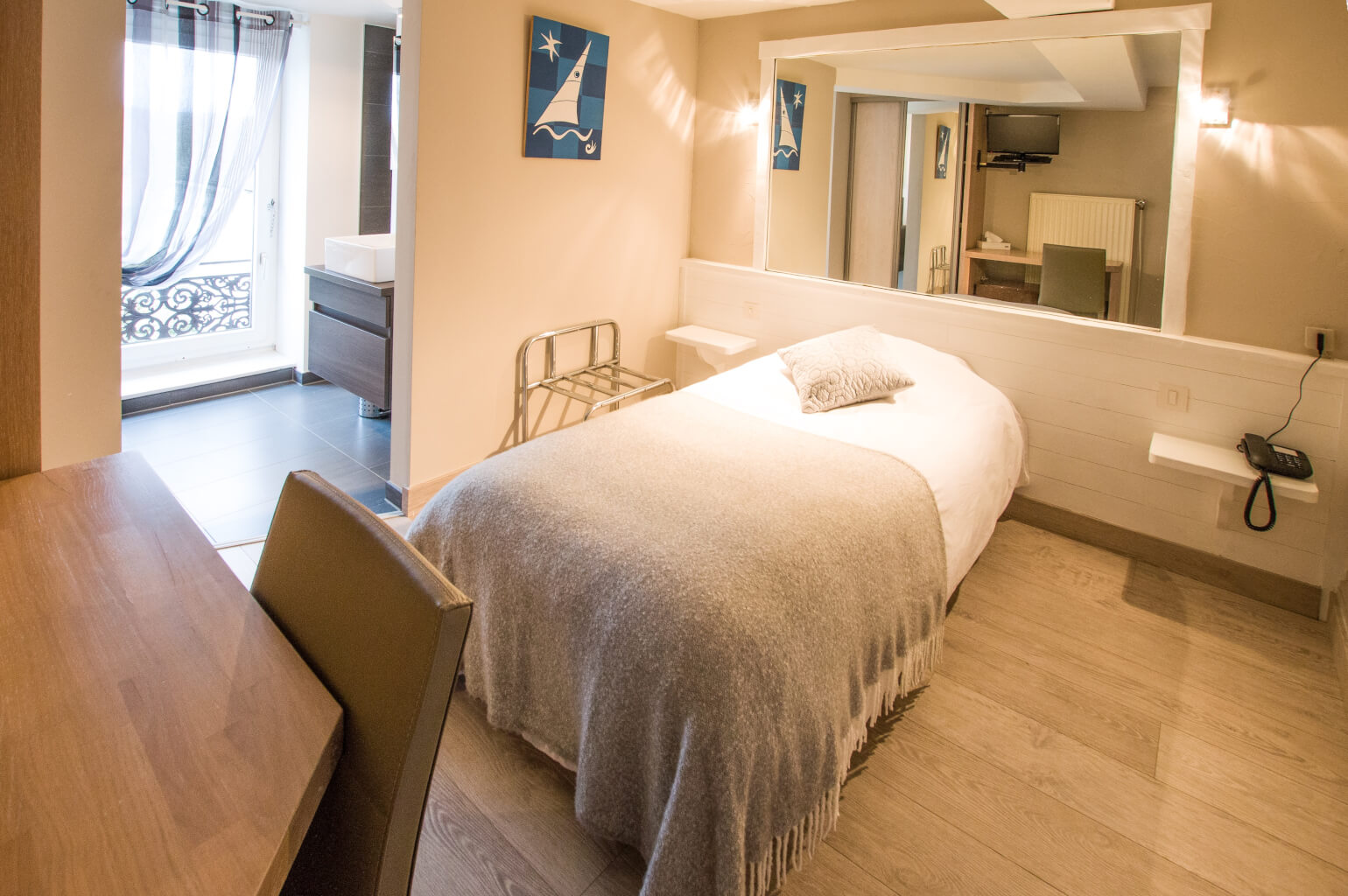 Single room
(Single room = 1 single bed)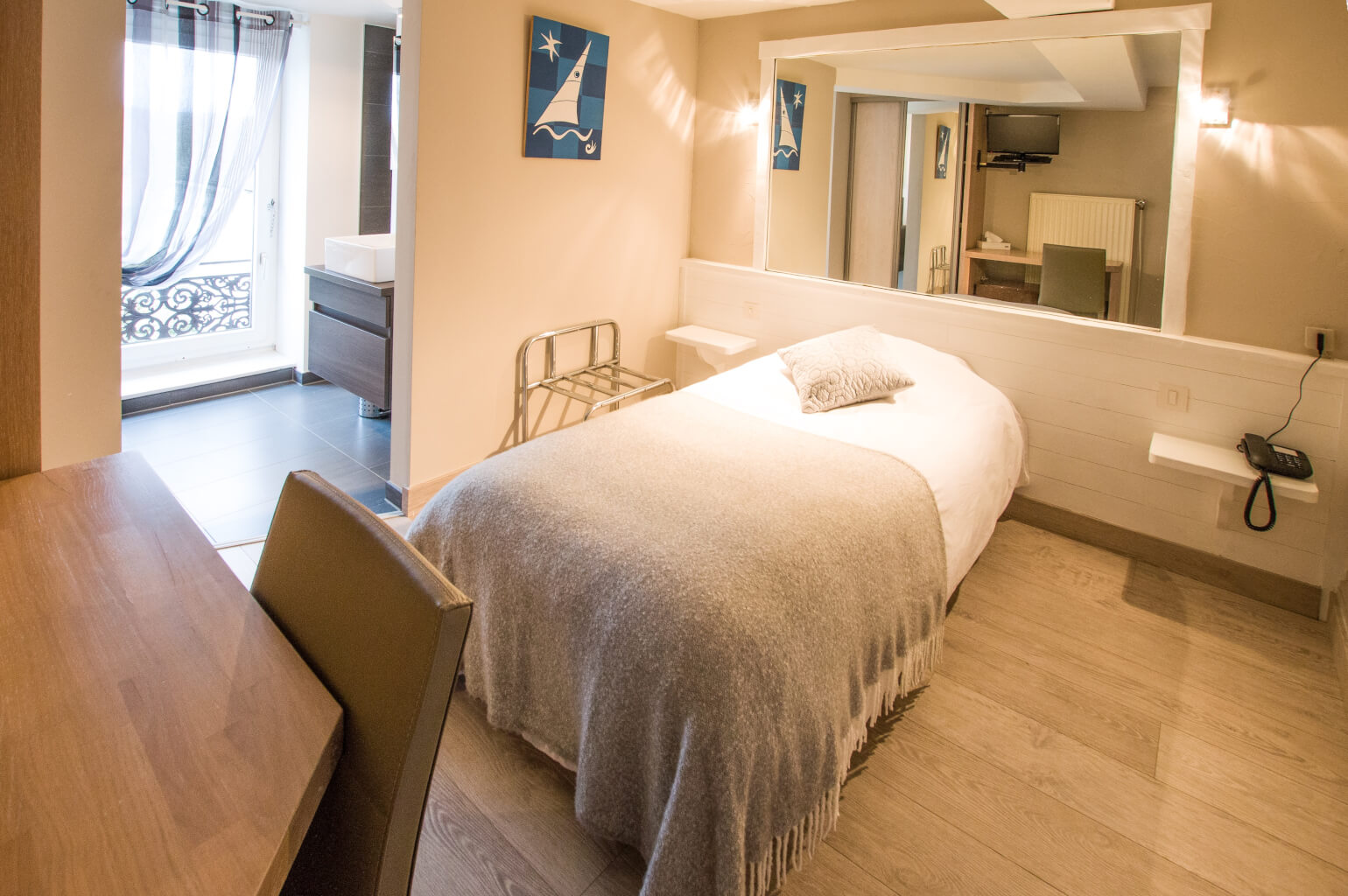 Double room
(Double room = 1 bed for 2 people)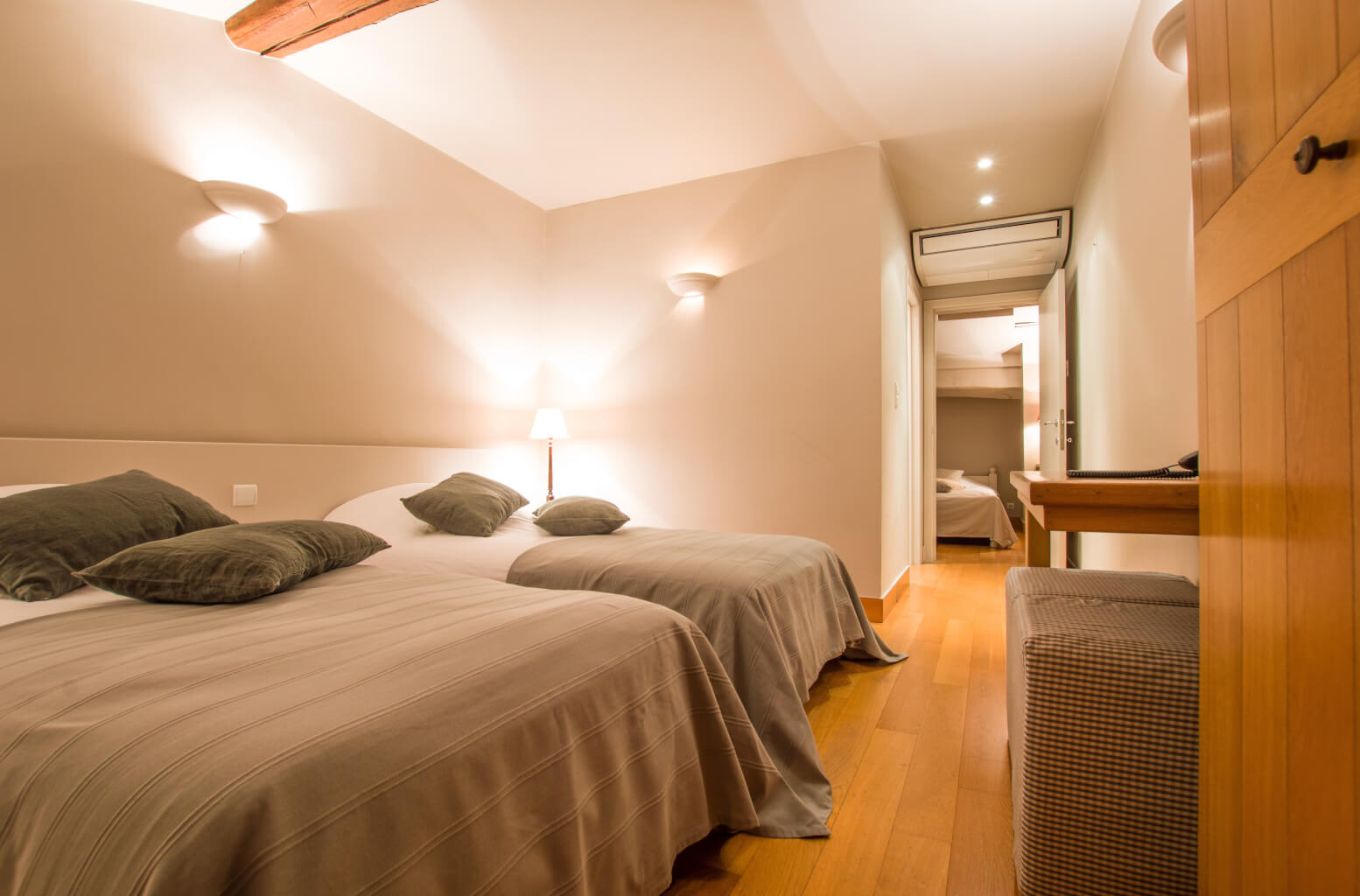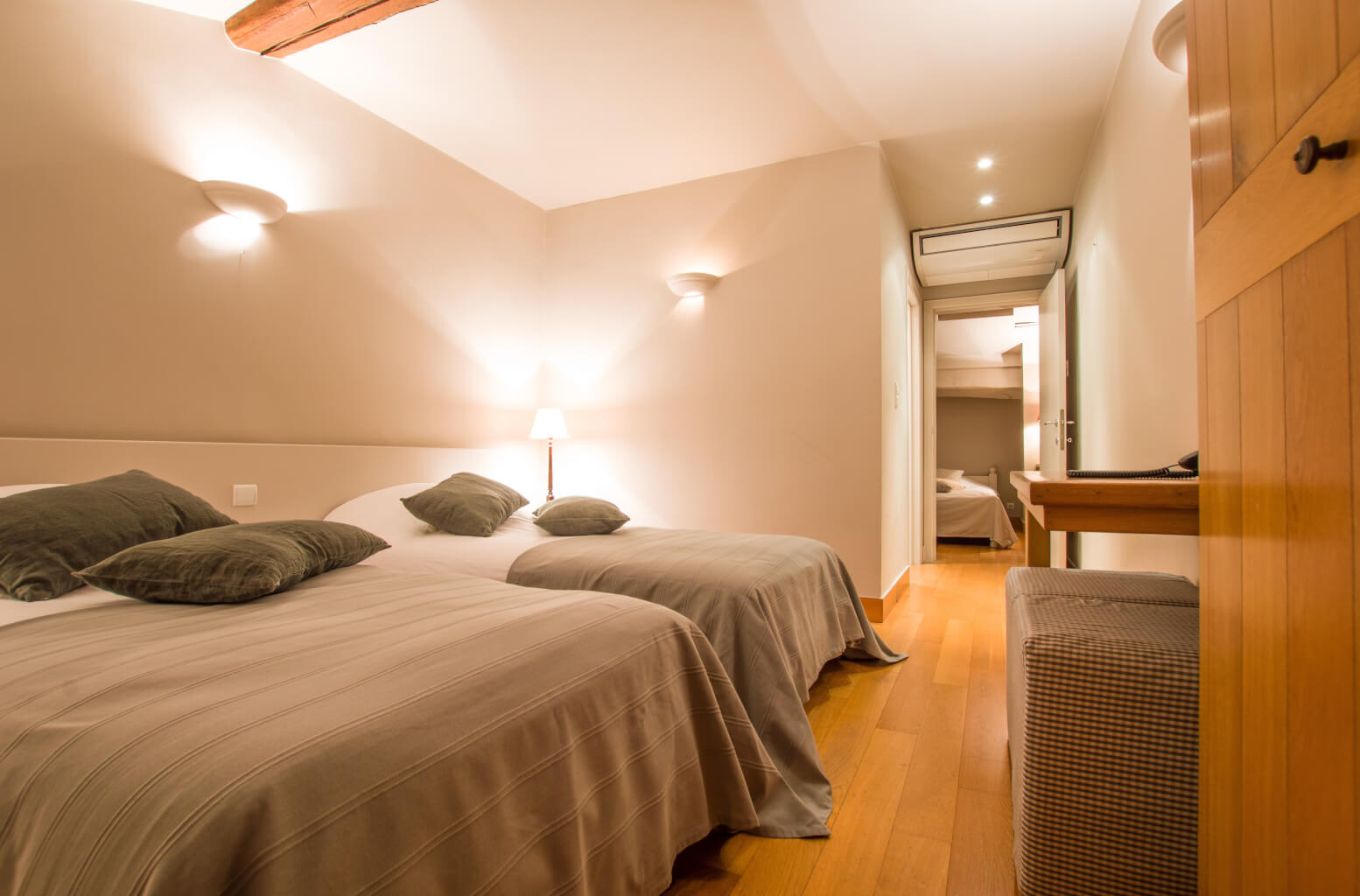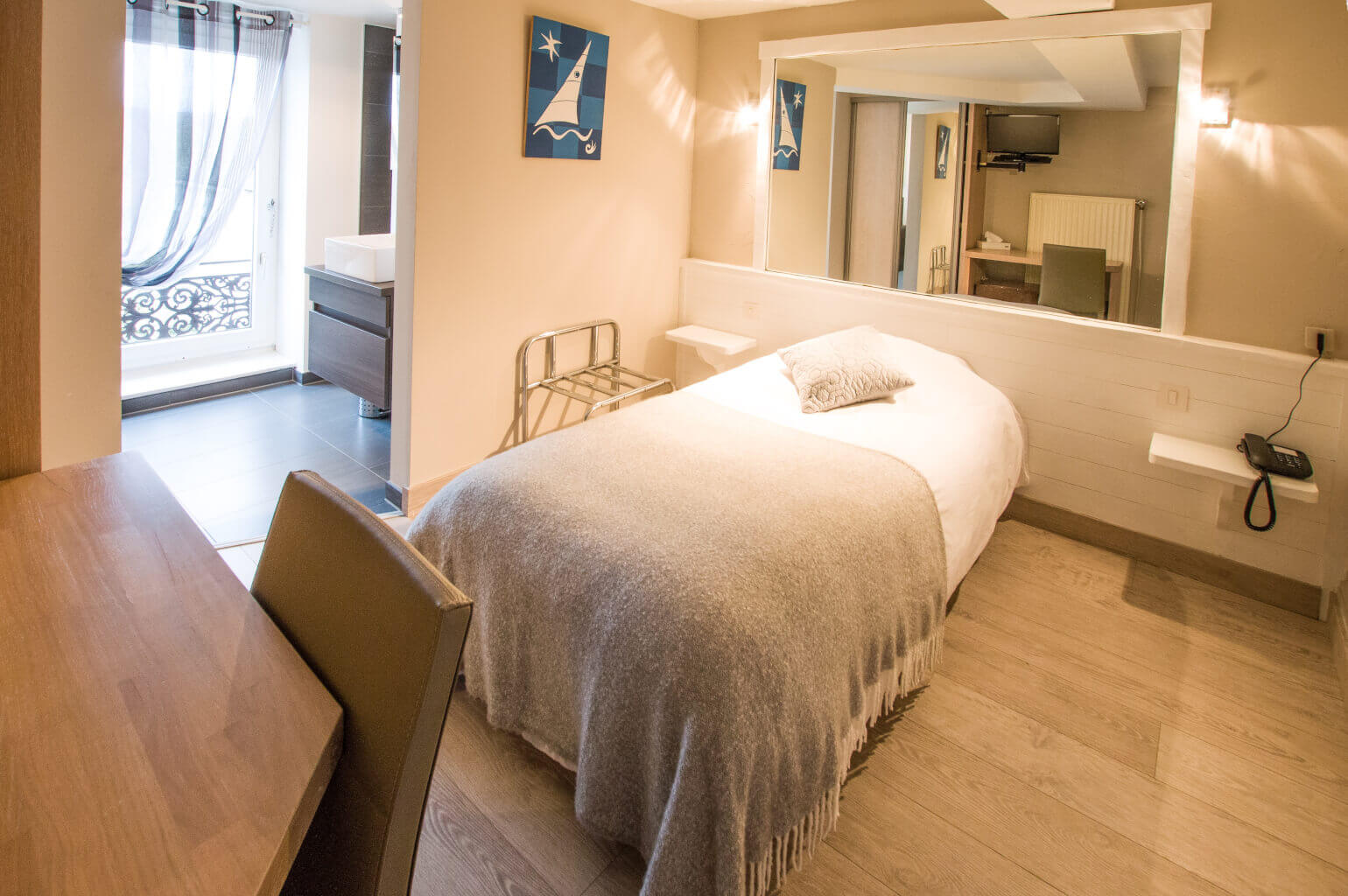 "Etape"* stays
As a town which attracts a particularly high number of tourists, Joinville is part of the towns qualified as "Etapes" in France. It's with great pleasure that Le Soleil d'Or hotel opens its doors to the many tourists and visitors going through Joinville.
For the people booking a stay for a "Etape" night*, we offer the following rates:
*"Etape" stay: Room for a night + "Etape" Menu dinner of the evening + Breakfast next morning.